About our firm
DMZ Partners is a proprietary* investment firm based in Mumbai, India. The firm serves to complement the activities of our family investment office. We focus our research and investing activities on high quality companies, managed by people possessing the highest levels of integrity and capability.

*proprietary - in the investing domain, this term refers to investment activities carried out on behalf of one's self as opposed to investment activities carried out on behalf of a client.
Our investing philosophy
We have a natural inclination to invest in companies that are easy to understand, have a strong economic moat surrounding their businesses, deliver a high return on capital and have the potential to scale by means of exceptional capital allocation.

We consider ourselves ultra-long term fundamental investors, where we define 'long-term' as being indefinite, and potentially, forever. We are lured to the value expansion potential of wide moat, high ROE businesses which allocate capital prudently, are hard to replicate and have squeaky clean governance. We are not necessarily bargain seekers in that we would rather pay top dollar for a great business than even close to nothing for a mediocre one.

Please visit our viewpoints section for more information about our approach.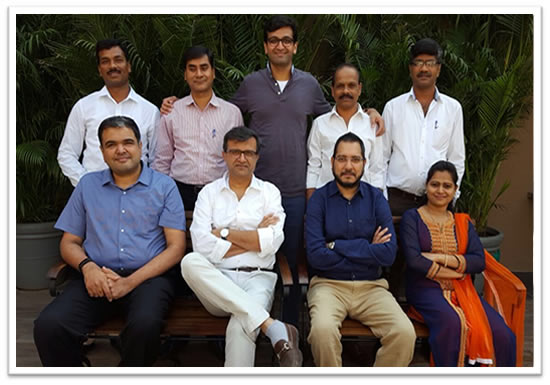 About Soumil
Prior to founding DMZ Partners I worked with Goldman Sachs in New York on the Banking and Financials team in Global Investment Research. I had the good fortune of working with Quan Mai and Brian Foran, who not only possessed deep industry expertise but were also generous in sharing their wisdom. I graduated from Duke University where I studied Economics and Biology. I was fortunate to have professors like Dr. Emma Rasiel, who I remain indebted to for instilling a sound understanding of economics and markets. At Duke I ran the investment club with good friend James Schulhof and David Lefty, who is an embodiment of the truism, None of us is as smart as all of us. I have been inspired by the investing philosophy of Warren Buffett and Phil Fisher. Most importantly though, I have been inspired by my father, Sanjay Zaveri , whom I adore and admire.
DMZ Partners was founded in 2011 to complement the activities of our family investment office. My grandfather, who was very fond of me, was Dinesh Mahsukhlal Zaveri (initials DMZ), and co-incidentally my father's great grandfather who was a successful businessman of his time, Dahyalal Makanjee Zaveri also carried the same initials.
I currently live with my family in Mumbai, India and enjoy tennis, scuba diving, travelling and reading.